Energi, shipping & offshore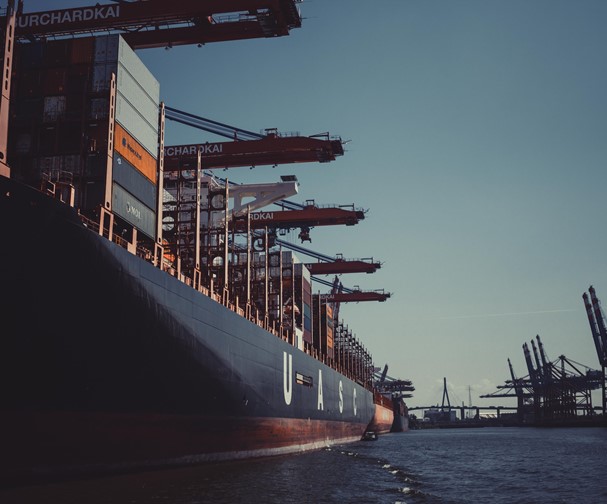 SANDS' internasjonalt anerkjente energi, shipping & offshore-avdeling er en moderne prosjektrådgiver i en internasjonal bransje. Vårt kjerneteam av norske og engelske advokater har omfattende internasjonal erfaring, samt industriell erfaring fra ledende stillinger i energi-, oljeservice- og shippingselskaper, noe som gir vår rådgivning unik kvalitet og dybde. De støttes opp av et team med erfarne partnere innenfor tilstøtende fagområder som transaksjoner, bank/finans og arbeidsrett. Vi tilbyr moderne, topptung og kostnadseffektiv prosjektrådgivning uavhengig av jurisdiksjon og geografi.
"
SANDS is renowned in the energy, shipping and offshore sector, with a truly international offering and huge experience in the transactional, advisory and disputes sides. 

- Klient, Legal 500, 2020
Vårt kjerneteam 
Vårt kjerneteam er bygget på en strategi om å bringe sammen advokater med lang industrierfaring og bakgrunn som rådgivere for tunge aktører innen energi, shipping & offshore. Våre advokater er kommersielt orienterte, har stor internasjonal erfaring, og dekker hele verdi- og kontraktskjeden, på både leverandør- og innkjøpssiden. 
Slik jobber vi
SANDS kombinerer juridisk spisskompetanse, førsteklasses prosjekthåndtering og «rett på sak-rådgivning» til priser markant lavere enn de andre store forretningsadvokatfirmaene. Vi er i samme båt som klientene våre. Den krevende markedssituasjonen for olje- og offshoreaktører, og kravet om lavere kostnader i bransjen som helhet, bør også reflekteres hos bransjens rådgivere.
Vi følger klientene våre ut i verden og er tilstede når vi rådgir norske virksomheter i andre jurisdiksjoner. Vi samarbeider tett med ledende advokatfirmaer i andre deler av verden, inklusive i land som er underlagt internasjonale sanksjoner.
Eksempler på rådgivning:
Prosjektutvikling
Letters of Intent, Heads of Terms/MOU's
Samarbeidsavtaler og utviklingsavtaler
Tilbudsprosesser – prekvalifisering, kvalifiseringer og klargjøringer, budstrategi og forhandlinger
Aksjonær- eller deltageravtaler
Prosjektavtaler
Charteravtaler – tidscertepartier, reisecertepartier og bare-boatcertepartier
Drillingkontrakter
Operasjons- og serviceavtaler
Offshore Construction og installasjonsavtaler
Subsea installasjonsavtaler
FIDIC-kontrakter
Fraktavtaler
S&P
Managementavtaler
Byggekontrakter
EPC (IC)
Skipsbygningskontrakter
Leverandøravtaler og underleverandøravtaler
Gjennomføring av closing
Transaksjonsbistand og skatt
Auksjonsprosesser
Due Dilligence
S&P
Co-investeringsstrukturer
Skattestrukturering
Restrukturering
Finansiering
Asset-finansiering
Prosjektfinansiering
Sikkerhetsdokumentasjon
Garantier
Tvister og Compliance
Regulatorisk bistand
Prosessbistand for vanlige domstoler og voldgift
Oppbygging av complianceprogram og granskningsprosesser
System.ArgumentNullException: Value cannot be null.
Parameter name: mediaItem
   at Umbraco.Web.ImageCropperTemplateCoreExtensions.GetCropUrl(IPublishedContent mediaItem, IImageUrlGenerator imageUrlGenerator, Nullable`1 width, Nullable`1 height, String propertyAlias, String cropAlias, Nullable`1 quality, Nullable`1 imageCropMode, Nullable`1 imageCropAnchor, Boolean preferFocalPoint, Boolean useCropDimensions, Boolean cacheBuster, String furtherOptions, Nullable`1 ratioMode, Boolean upScale) in D:\a\1\s\src\Umbraco.Web\ImageCropperTemplateCoreExtensions.cs:line 121
   at Umbraco.Web.ImageCropperTemplateCoreExtensions.GetCropUrl(IPublishedContent mediaItem, String cropAlias, IImageUrlGenerator imageUrlGenerator) in D:\a\1\s\src\Umbraco.Web\ImageCropperTemplateCoreExtensions.cs:line 28
   at Umbraco.Web.ImageCropperTemplateExtensions.GetCropUrl(IPublishedContent mediaItem, String cropAlias) in D:\a\1\s\src\Umbraco.Web\ImageCropperTemplateExtensions.cs:line 32
   at ASP._Page_Views_Partials_Grid_Editors_DocTypeGridEditor_dtgeFeatured_cshtml.Execute() in D:\home\site\wwwroot\Views\Partials\Grid\Editors\DocTypeGridEditor\dtgeFeatured.cshtml:line 20
   at System.Web.WebPages.WebPageBase.ExecutePageHierarchy()
   at System.Web.Mvc.WebViewPage.ExecutePageHierarchy()
   at System.Web.WebPages.WebPageBase.ExecutePageHierarchy(WebPageContext pageContext, TextWriter writer, WebPageRenderingBase startPage)
   at System.Web.Mvc.RazorView.RenderView(ViewContext viewContext, TextWriter writer, Object instance)
   at System.Web.Mvc.BuildManagerCompiledView.Render(ViewContext viewContext, TextWriter writer)
   at Umbraco.Web.Mvc.ProfilingView.Render(ViewContext viewContext, TextWriter writer) in D:\a\1\s\src\Umbraco.Web\Mvc\ProfilingView.cs:line 25
   at System.Web.Mvc.HtmlHelper.RenderPartialInternal(String partialViewName, ViewDataDictionary viewData, Object model, TextWriter writer, ViewEngineCollection viewEngineCollection)
   at System.Web.Mvc.Html.PartialExtensions.Partial(HtmlHelper htmlHelper, String partialViewName, Object model, ViewDataDictionary viewData)
   at Our.Umbraco.DocTypeGridEditor.Web.Extensions.HtmlHelperExtensions.RenderDocTypeGridEditorItem(HtmlHelper helper, IPublishedElement content, String editorAlias, String viewPath, String previewViewPath, Boolean isPreview)
   at ASP._Page_app_plugins_doctypegrideditor_render_DocTypeGridEditor_cshtml.Execute() in D:\home\site\wwwroot\app_plugins\doctypegrideditor\render\DocTypeGridEditor.cshtml:line 28
   at System.Web.WebPages.WebPageBase.ExecutePageHierarchy()
   at System.Web.Mvc.WebViewPage.ExecutePageHierarchy()
   at System.Web.WebPages.WebPageBase.ExecutePageHierarchy(WebPageContext pageContext, TextWriter writer, WebPageRenderingBase startPage)
   at System.Web.Mvc.RazorView.RenderView(ViewContext viewContext, TextWriter writer, Object instance)
   at System.Web.Mvc.BuildManagerCompiledView.Render(ViewContext viewContext, TextWriter writer)
   at Umbraco.Web.Mvc.ProfilingView.Render(ViewContext viewContext, TextWriter writer) in D:\a\1\s\src\Umbraco.Web\Mvc\ProfilingView.cs:line 25
   at System.Web.Mvc.HtmlHelper.RenderPartialInternal(String partialViewName, ViewDataDictionary viewData, Object model, TextWriter writer, ViewEngineCollection viewEngineCollection)
   at System.Web.Mvc.Html.PartialExtensions.Partial(HtmlHelper htmlHelper, String partialViewName, Object model, ViewDataDictionary viewData)
   at System.Web.Mvc.Html.PartialExtensions.Partial(HtmlHelper htmlHelper, String partialViewName, Object model)
   at ASP._Page_Views_Partials_grid_editors_Base_cshtml.Execute() in D:\home\site\wwwroot\Views\Partials\grid\editors\Base.cshtml:line 20